Determination of Obesity Awareness of University Students Who Are Studying in the Field of Health
Obesity awareness and university students
Keywords:
Obesity, university, student, health, awareness
Abstract
Background: Obesity has emerged as an important health problem affecting the whole world in recent years. In this study, it was aimed to examine the obesity awareness of university students studying in the field of health.
Materials and Methods: The study was conducted with 378 students, studying at the Faculty of Health Sciences of a foundation university, between April-May 2022. The participation rate for the questionnaire is 62%. Questionnaire method was used as data collection tool.  The Obesity Awareness Scale (OAS) was used to determine students' awareness of obesity. Analysis of research data was performed with SPSS 21 statistical program. p value of <0.05 was considered statistically significant.
Results: The age range of the students is 18-35 years and the average age is 20.71±2.13. 67% of the participants are under the age of 21 and 68.8% are women. 30.1% use cigarettes and 23.3% use alcohol. It was found that 68% of them do not exercise regularly, 80% of them sleep between 6-8 hours, half of them use the internet 4-6 hours a day. 12.2% of the participants were overweight and 5.1% were obese. It was found that the participants got points for obesity awareness (29.13±2.63), nutrition (20.40±2.31), physical activity (17.45±1.90) and overall scale (66.98±7.26).
Conclusions: Obesity awareness of the participants is sufficient. Awareness of women and those who exercise regularly is higher than men and those who do not exercise regularly. Trainings about obesity should be organized to increase the awareness of these students, who are the health workers of the future.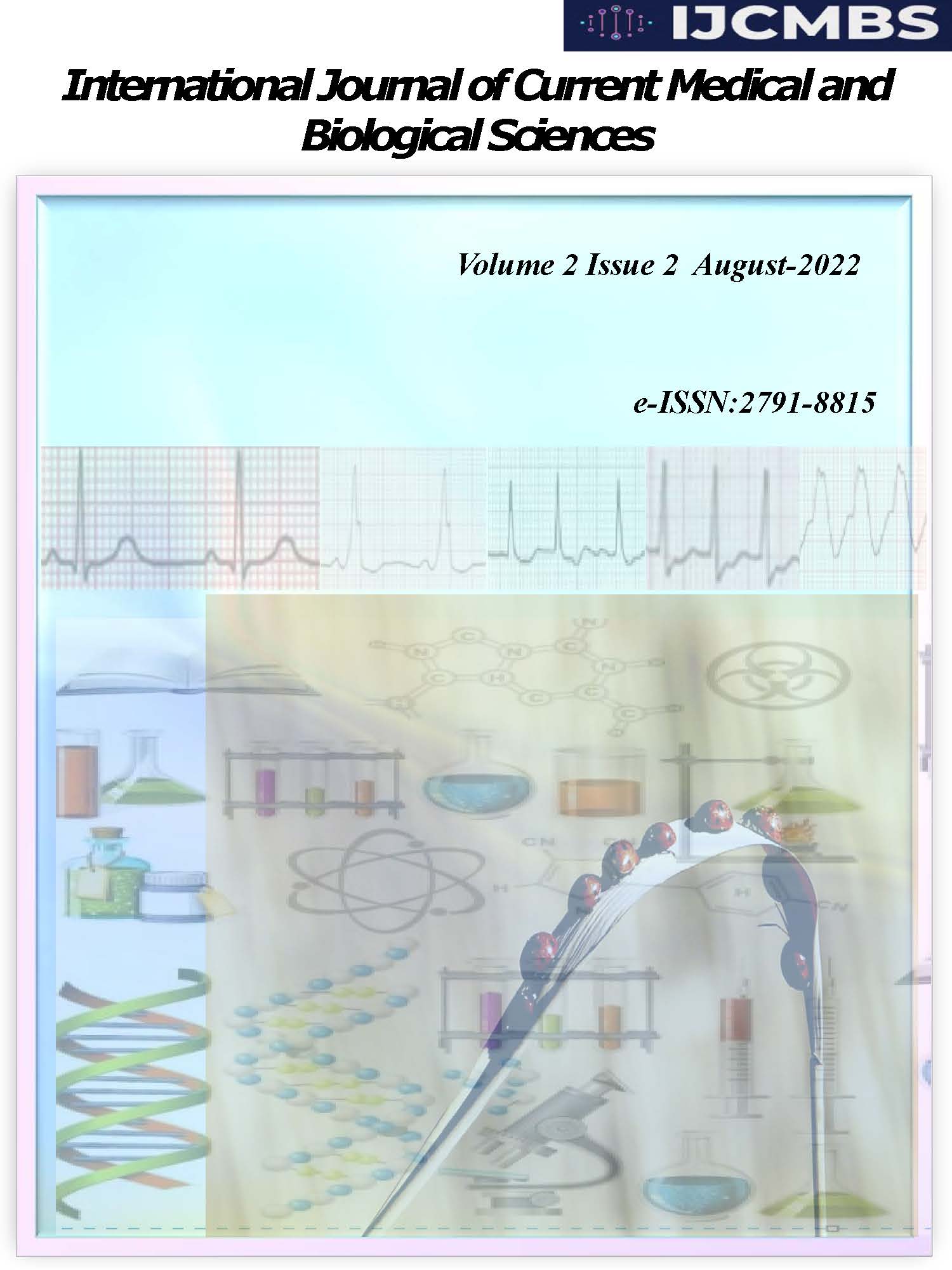 Downloads
How to Cite
1.
Ikizek M, Bayer N. Determination of Obesity Awareness of University Students Who Are Studying in the Field of Health: Obesity awareness and university students. İJCMBS [Internet]. 2022 Jul. 5 [cited 2023 May 30];2(2):111-6. Available from: https://ijcmbs.com/index.php/ijcmbs/article/view/51
License
Copyright (c) 2022 International Journal of Current Medical and Biological Sciences
This work is licensed under a Creative Commons Attribution-NonCommercial-NoDerivatives 4.0 International License.