Metastasis of Renal Cell Carcinoma to the Urinary Bladder: Case Report
Metastasis of Renal Cell Carcinoma to the Urinary Bladder
Keywords:
Renal cell carcinoma, Metastasis, Urinary bladder
Abstract
Distant metastasis is seen in 30% of patients with Renal Cell Carcinoma at the time of diagnosis. In this study, we aimed to present two very rare cases of bladder metastases. Case 1; A 65-year-old male patient with nodular thickening and mass in the bladder wall around the right ureteral orifice. Case 2; The patient, who had undergone nephrectomy operation due to a mass in the left kidney, was hospitalized with the complaint of hematuria and a mass in the bladder was detected in the examination.Although metastasis of Renal Cell Carcinoma to the bladder is not common, it should be kept in mind in routine control examinations and investigated for metastasis.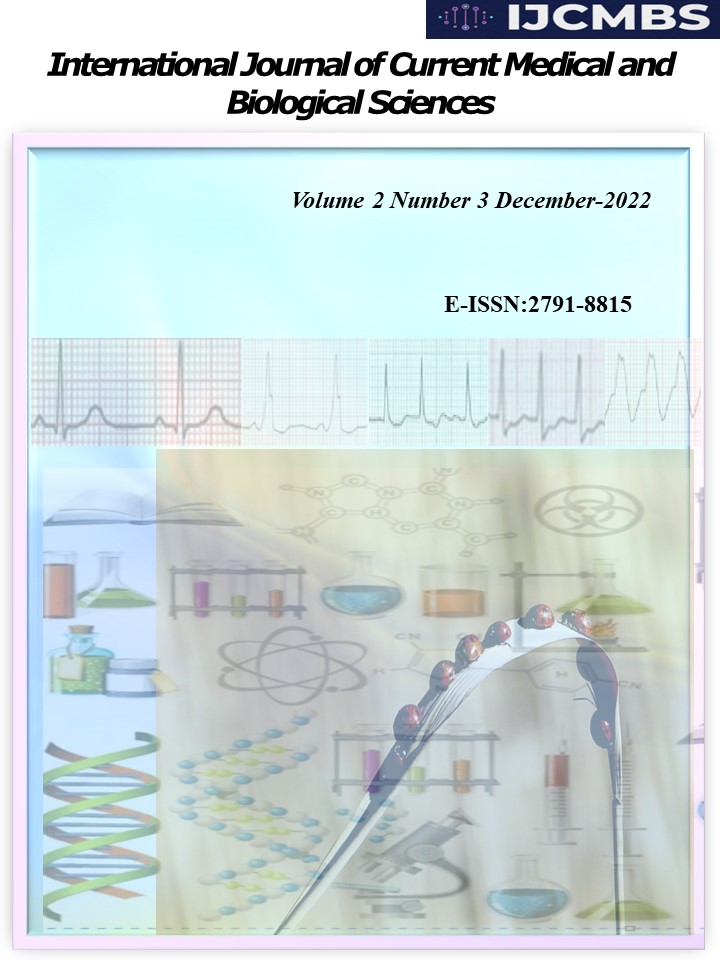 Downloads
How to Cite
1.
Çağlayan M. Metastasis of Renal Cell Carcinoma to the Urinary Bladder: Case Report: Metastasis of Renal Cell Carcinoma to the Urinary Bladder. İJCMBS [Internet]. 2022 Nov. 14 [cited 2023 Jan. 30];2(3):219-22. Available from: https://ijcmbs.com/index.php/ijcmbs/article/view/71
License
Copyright (c) 2022 International Journal of Current Medical and Biological Sciences
This work is licensed under a Creative Commons Attribution-NonCommercial-NoDerivatives 4.0 International License.