Relationship Between Primary Tumor, Metastasis and Blood Type in Patients with Malignancy Receiving Palliative Care
RELATIONSHIP BETWEEN PRIMARY TUMOR, METASTASIS AND BLOOD TYPE IN PATIENTS WITH MALIGNANCY
Keywords:
Tumor, Metastasis, Blood Group, Palliative Care
Abstract
Background: The blood type is known to be associated with the risk of cancer. This study aimed to evaluate the relationship between oncological diagnoses and blood groups of inpatients receiving palliative care. Material and methods: This retrospective study was conducted with patients receiving palliative care at our hospital between December 2019 and December 2020. The records of patients receiving comprehensive palliative care during this 1-year period were obtained from the hospital archive, and patients diagnosed with a malignant disease were included in the study. Results: Overall, 176 patients were included in the study. No association was found between the cancer type and ABO/Rh blood groups. The incidence of central nervous system (CNS) and breast cancers was lower in patients with blood group A than in those with other blood groups (p = 0.028). Moreover, the focus and site of metastasis and the ABO/Rh blood group were not related. In addition, the comparisons between blood groups in terms of the presence and site of metastasis revealed no significant relationship. Conclusions: Patients with blood group A had a lower incidence of CNS and breast cancers than patients with other blood groups, and there was no relation between metastases status and ABO/Rh blood groups.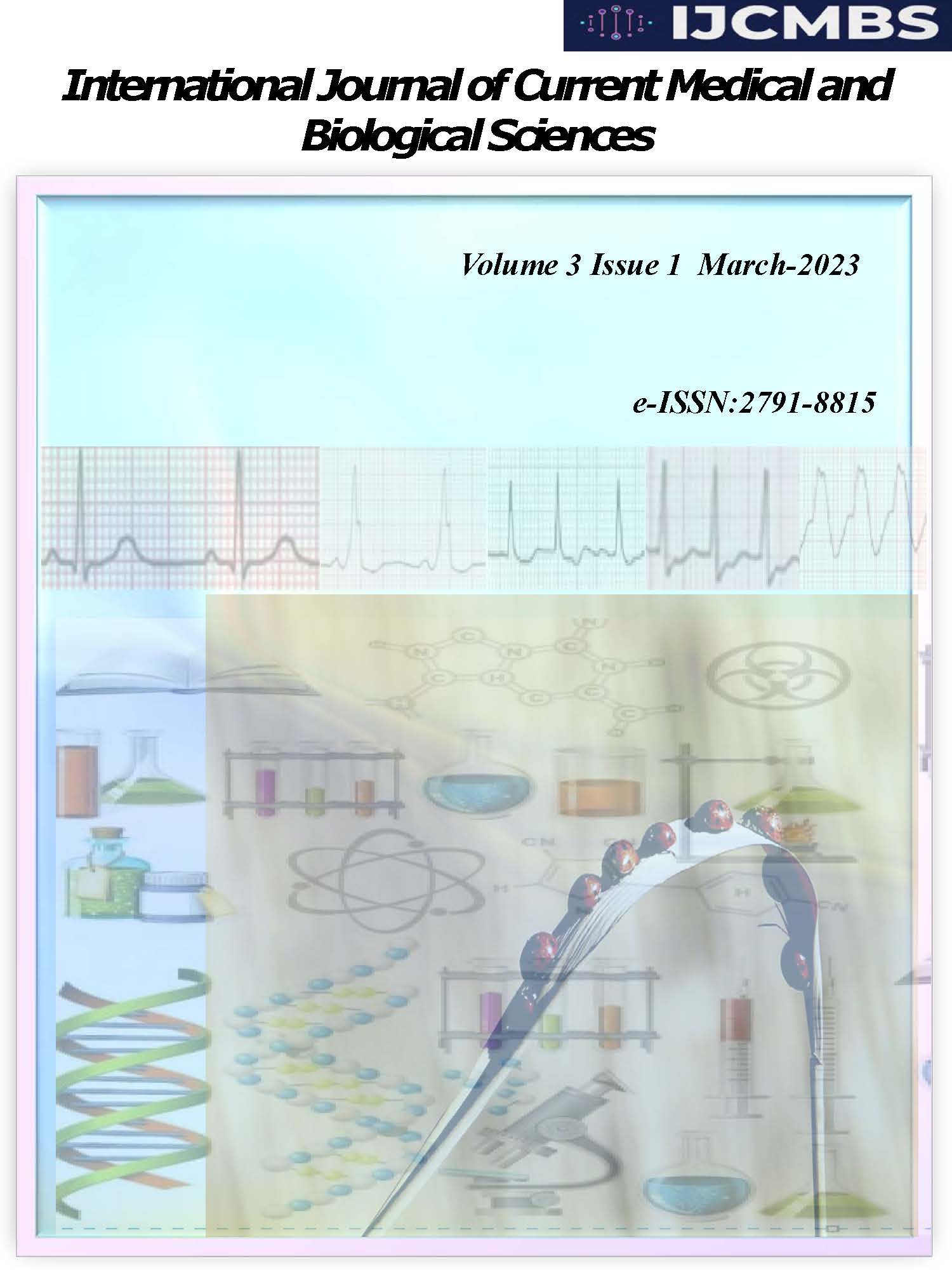 Downloads
How to Cite
1.
Öztürk O, Özdemir M, Erge E, Göktepe ME, Yıldız LM, Saguş M, Oruç MA. Relationship Between Primary Tumor, Metastasis and Blood Type in Patients with Malignancy Receiving Palliative Care: RELATIONSHIP BETWEEN PRIMARY TUMOR, METASTASIS AND BLOOD TYPE IN PATIENTS WITH MALIGNANCY. İJCMBS [Internet]. 2022 Dec. 27 [cited 2023 Mar. 22];3(1):13-8. Available from: https://ijcmbs.com/index.php/ijcmbs/article/view/77
License
Copyright (c) 2022 International Journal of Current Medical and Biological Sciences
This work is licensed under a Creative Commons Attribution-NonCommercial-NoDerivatives 4.0 International License.