The Investigation of Anatomic and Orthopedic Properties of First Metatarsal Bone
ANATOMY OF OS METATARSALE I
Keywords:
Metatarsal I, Lower Extremity, Morphology, Anatomy, Orthopedics
Abstract
Amaç: Alt ekstremite ile ilişkili klinik deformitelerden en çok etkilenen yapı, ortopedik problemlere ve ayakta kronik ağrıya neden olabilen ilk metatarsal kemiktir, çünkü talus ve kalkaneustan gelen yükün yaklaşık %80'i medial ark yoluyla yere iletilir.
Materyal ve Metod: Çalışmamız Ortopedi ve Travmatoloji Anabilim Dalı'nda dolaşım yetmezliği nedeniyle ampute edilen ayak deformitesi olmayan 32 erişkin hastanın alt ekstremiteleri üzerinde yapıldı. İlk olarak tibia uzunluğu, ayak uzunluğu ve ayak genişliği ölçüldü. Daha sonra birinci metatarsın boyutları ve uzunluğu ile birinci metatarsın proksimal ve distal eklem yüzey boyutları ölçüldü.
Bulgular: Ortalama değerler tibia uzunluğu:35,9 cm, ayak uzunluğu:22,7cm, ayak genişliği:8 cm, birinci metatars uzunluğu:5,8 cm olarak hesaplandı. Proksimal uç boyutları, distal baş boyutları ve kemiğin en ince yeri boyutları arasında istatistiksel anlamlılık bulundu (p≤0,01).
Çeşitli dış deforme edici kuvvetler, medial longitudinal arkta değişikliklere neden olur ve ayak ağrısına yol açar. Başın uzunluğu, şekli ve birinci metatarsın proksimal ve distal eklem yüzeylerinin boyutları ayak deformitelerinin gelişiminde önemli faktörlerdir.
Sonuç: Peroneus longus ve tibialis anterior kasları birinci metatars üzerine eklendiğinden, tendonlarının uyguladığı kuvvetler kemiğin morfolojisini etkiler. Bu nedenle, ayak deformitelerinin önlenmesi ve tedavisinde bu kasların ve tendonlarının birinci metatars boyutlarına göre boyutları önemlidir.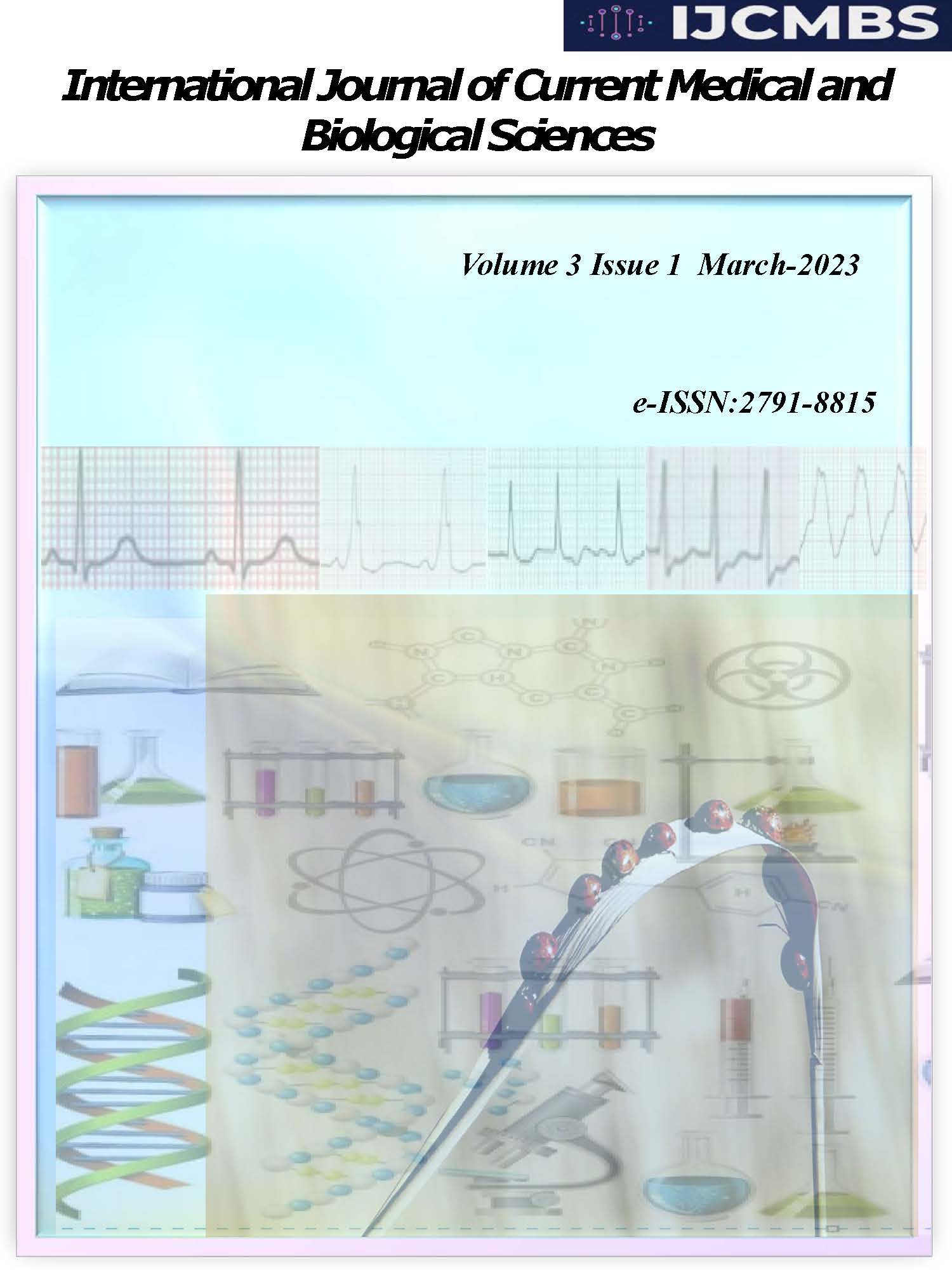 Downloads
How to Cite
1.
TUGTAG DEMİR B, ÜZEL M. The Investigation of Anatomic and Orthopedic Properties of First Metatarsal Bone : ANATOMY OF OS METATARSALE I. İJCMBS [Internet]. 2022 Dec. 1 [cited 2023 Mar. 22];3(1):3-12. Available from: https://ijcmbs.com/index.php/ijcmbs/article/view/73
License
Copyright (c) 2022 International Journal of Current Medical and Biological Sciences
This work is licensed under a Creative Commons Attribution-NonCommercial-NoDerivatives 4.0 International License.