Investigation of Complementary and Alternative Medicine Use in Turkish Patients with Epilepsy
CAM and Turkish Patients with Epilepsy
Keywords:
Complementary and alternative medicine, Epilepsy, Turk, CAM
Abstract
 Background: New generation antiepileptic drugs, adopted in treating epilepsy in recent
years, yield better results. Yet, patients may perceive themselves as helpless due to the
burden of epilepsy and, thus, seek any treatment approach to relieve their problems.
Complementary/alternative medicine (CAM) has recently become preferred among
patients worldwide. In this study, we attempted to investigate CAM use among Turkish
patients with epilepsy and their knowledge, attitude, and behavior profiles regarding
CAM. Materials and Methods: We carried out this prospective cross-sectional study
with epileptic patients aged 18 years and older. After noting down their demographic
and clinical characteristics, we inquired the patients about CAM methods. In addition,
we collected the data using the Perception of Health Scale (PHS), the Dispositional Hope
Scale (DHS), and the Problem-Solving Inventory (PSI).Results: There were 135 patients
with epilepsy, 45.92% males and 54.1% females, with a median age of 29 years
(IQR=22-42). While 81.5% of the patients had focal-onset, 18.5% had generalized-onset
seizures. The mean disease duration was 9 years (IQR=4-19). About one-third (29%)
used at least one CAM method. The most common CAM methods reported by the
patients were massage therapy (30.2%), herbal therapy (25.2%), and hijamat-cupping
(18.6%). In addition, 78.95% stated the CAM method they used was helpful. Finally, we
found disease duration to be significantly higher among CAM users (p=0.02).
Conclusion: CAM use was prevalent among patients with epilepsy, and those with
prolonged disease duration used CAM more; therefore, patients should be inquired about
CAM use. Further research may consider scientifically evaluating all aspects of CAM
use and methods. Keywords: Complementary and alternative medicine; CAM;
Traditional medicine; Epilepsy; Turkish patients; Perception of health scale;
Dispositional hope scale; Problem-solving inventory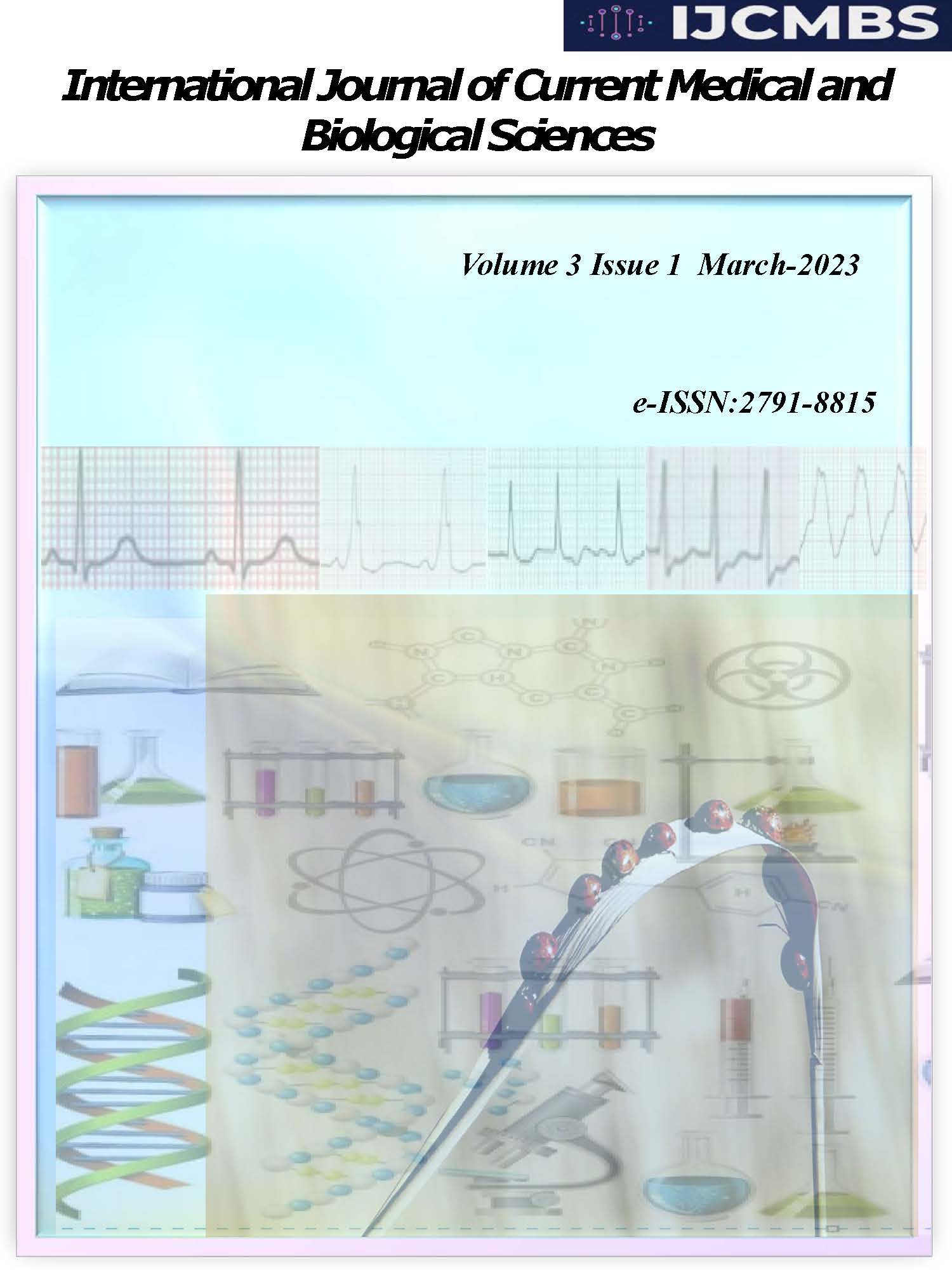 Downloads
How to Cite
1.
DÜZGÜN Ülkühan, YESILTAS F, KARADAS O, BEYSAN C, Sari O. Investigation of Complementary and Alternative Medicine Use in Turkish Patients with Epilepsy: CAM and Turkish Patients with Epilepsy. İJCMBS [Internet]. 2023 Mar. 3 [cited 2023 Mar. 21];3(1):64-71. Available from: https://ijcmbs.com/index.php/ijcmbs/article/view/96
License
Copyright (c) 2022 International Journal of Current Medical and Biological Sciences
This work is licensed under a Creative Commons Attribution-NonCommercial-NoDerivatives 4.0 International License.