Determinants of Premenstrual Syndrome Among Medical Students
Premenstrual Syndrome Among Medical Students
Keywords:
Premenstrual syndrome, faculty, students
Abstract
Background: Premenstrual syndrome (PMS) is defined as a term involving physical, psychical and behavioral alterations that repeat in several cycles. The present study aimed to analyze the prevalence and affecting factors of premenstrual syndrome in students in a medical faculty. Material and Methods: We designed a sectional study conducted in between July and October 2016 among the single students aged between 17 and 49 years. "Survey of PMS" and "Menstrual Distress Questionnaire" were performed on the participants. Results: The mean age of the participants (n=286) was 20.67±1.91 years and the mean age of first menstruation was 13.07±1.19 years. PMS was present in 18.9% (n=54). The mean age of initial menstruation of students having PMS was observed to be lower (p<0.05). The ratio of students diagnosed with PMS who considered that this period was a physiological period was lower than those not diagnosed with PMS (p<0.05). For having diagnosis of PMS, the most common complaints before the menstruation were anxiety (78.8%), during the menstruation period was stomachache (72.2%), and skin spot and ache (29.6 %) in other days. Negative sensation subgroup was the overall most common complaints in the pre-menstruation period, in the course of menstruation and post-menstruation period. Conclusions: The recorded complaints about PMS are negatively affecting the familial conditions and social integration of the patients.  It is important to define the disease and provide treatment to avoid biopsychosocial factors in women and their families.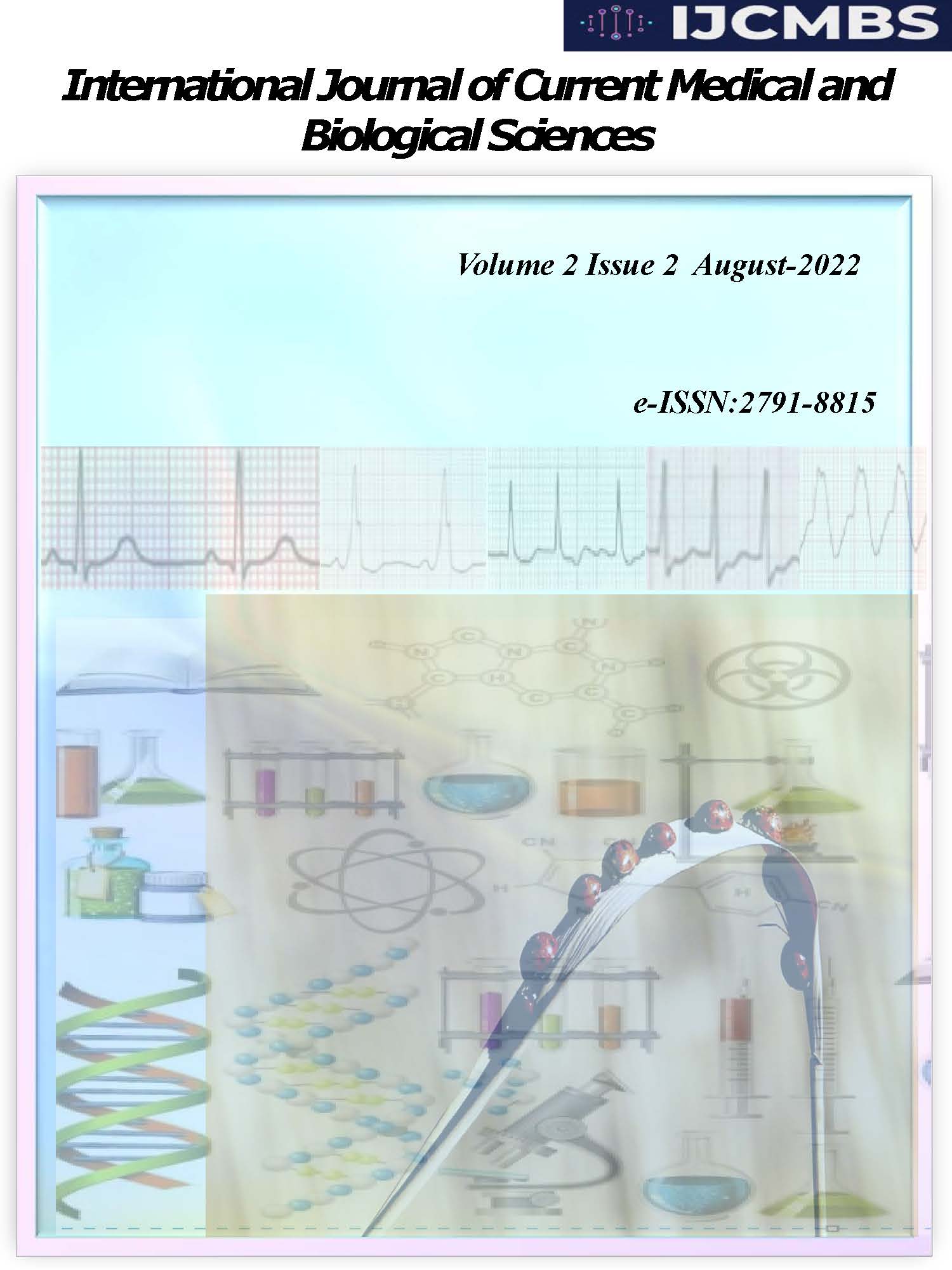 Downloads
How to Cite
1.
Öztürk G. Determinants of Premenstrual Syndrome Among Medical Students: Premenstrual Syndrome Among Medical Students. İJCMBS [Internet]. 2022 Jul. 8 [cited 2023 Oct. 1];2(2):82-9. Available from: https://ijcmbs.com/index.php/ijcmbs/article/view/40
License
Copyright (c) 2022 International Journal of Current Medical and Biological Sciences
This work is licensed under a Creative Commons Attribution-NonCommercial-NoDerivatives 4.0 International License.