THE EFFECTS OF CISPLATIN ON EMBRIONIC RENAL CELL (HEK-293) AMINO ACID METABOLISM
CISPLATIN ON EMBRIONIC RENAL CELL (HEK-293) AMINO ACID METABOLISM
Keywords:
Aminoacide, metabolomic, prostate cancer, LC-MS/MS
Abstract
Cisplatin is considered to be one of the most widely used and most potent chemotherapy drug, due to its side effects in normal tissues and organs, especially its nephrotoxic effects in the kidneys, its use was limited. Therefore, new studies are being conducted to elucidate the mechanism of nephrotoxicity and to identify new protective agents in order to reduce the side effects of cisplatin. This study was conducted to investigate the effects of cisplatin on amino acid metabolism of embryonic kidney cells. In the study, normal embryonic kidney cells (HEK-293) were incubated with cisplatin at different doses (1-20µg) in appropriate medium for 24 hours, and then the cells were homogenized in cold PBS medium. The intracellular free amino acid profile in the samples was analyzed by LC-MS/MS method. Statistical analysis of the obtained data was made with SPSS and metaboanalist 5.0 program. The results of study; Compared to the control group, a significant decrease was observed in 1-methylhistidine, 3-methylhistidine, aspartic acid and cystine levels, while a significant increase was found in other amino acids. As a result of conducting advanced bioinformatic analyzes through PCA, PLS-DA and VIP, it was determined that the most significant difference between the control and cisplatin applied groups was in glutamine, glutamic acid, glycine, arginine and lysine amino acids. As a result, it was found that due to an increase in the dose of cisplatin, the protein synthesis was stopped eventhough increasing the amount of free amino acids thruogh increasing the intracellular digestion of damaged intracellular proteins.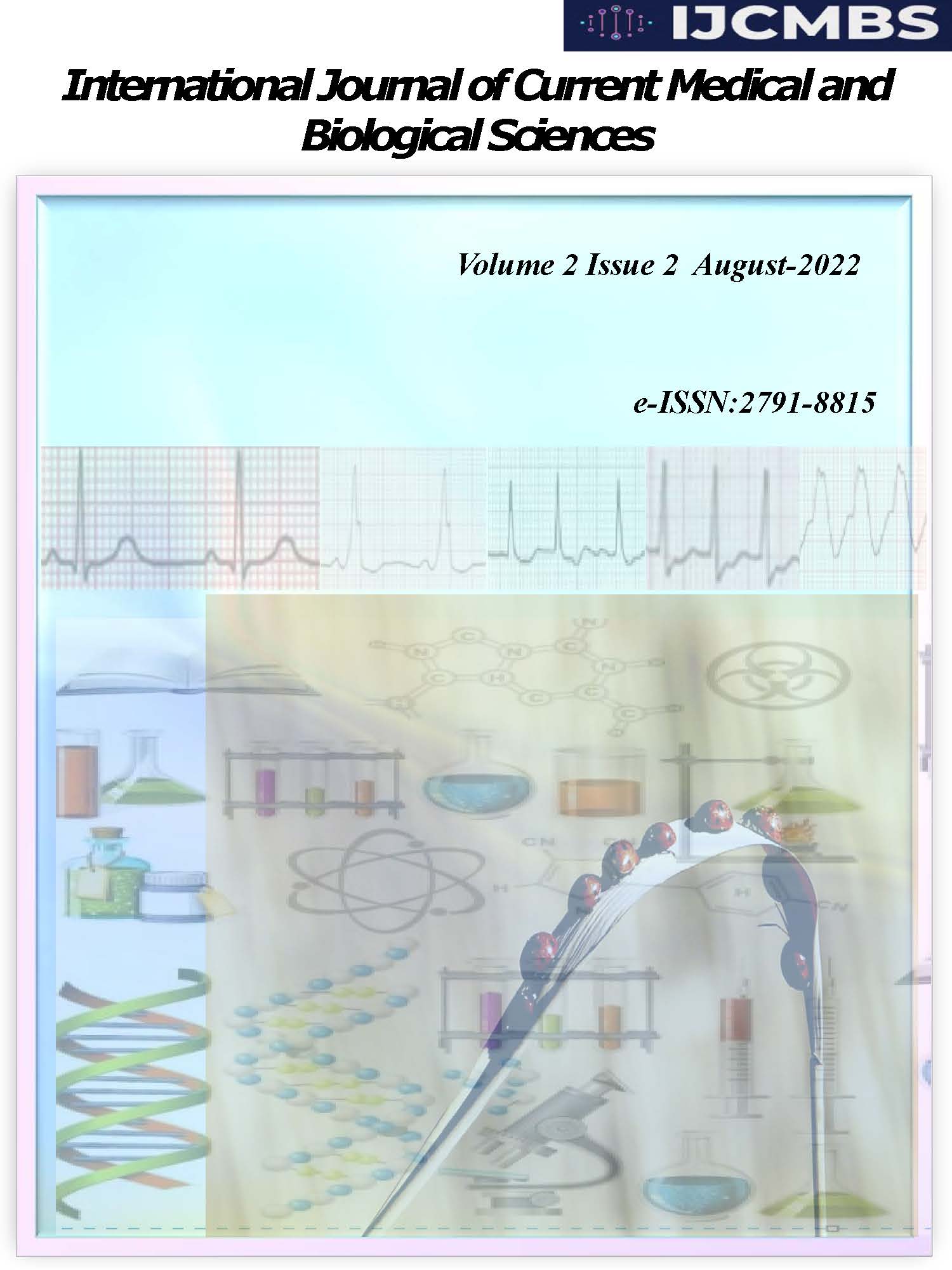 Downloads
How to Cite
1.
ARSLAN E, koyuncu I, Akmese S. THE EFFECTS OF CISPLATIN ON EMBRIONIC RENAL CELL (HEK-293) AMINO ACID METABOLISM: CISPLATIN ON EMBRIONIC RENAL CELL (HEK-293) AMINO ACID METABOLISM. İJCMBS [Internet]. 2022 Jul. 22 [cited 2023 May 30];2(2):136-42. Available from: https://ijcmbs.com/index.php/ijcmbs/article/view/57
License
Copyright (c) 2022 International Journal of Current Medical and Biological Sciences
This work is licensed under a Creative Commons Attribution-NonCommercial-NoDerivatives 4.0 International License.